After School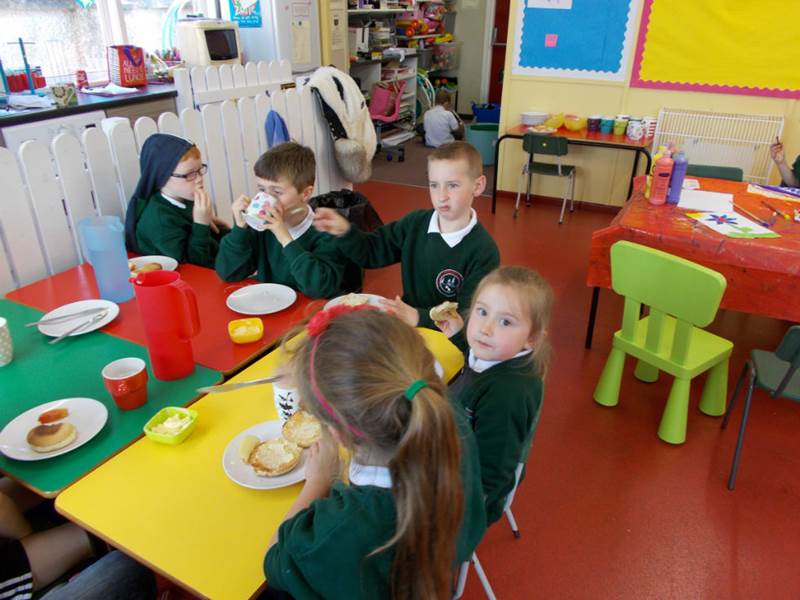 OIPS FRIENDS AFTERSCHOOL CLUB is a Registered Childcare Provider
As a sessional childcare provider we are registered with our local Social Services Trust Early Years Team.
Aims and Objectives
OIPS Friends Club will aim to:
1) Provide a safe, clean, well-organised environment which gives children the opportunity to learn and become independent within a well-structured group.
2) Enable parents/guardians to continue with their studies or find and retain employment, confident in the knowledge that their children are being cared for in the way that they would wish.
3) Maintain good quality care providing a wide and varied range of activities.
4) ensure that our equal opportunities policy is put into practice at all times.
As adults we need to present a good role model for the children in our care as children can learn through imitating adult behaviour. Children can benefit from positive adult interaction and attention. They also benefit from stimulation, and age and stage appropriate activities which help prevent boredom. We believe this approach encourages positive child development and promotes positive behaviour.
General Information at-a-glance
Opening times – The after school is open from 2.00-3.00pm and 3.00-5.30pm each weekday. At present OIPS Friends Club takes the same holidays as Omagh Integrated Primary School. On OIPS school half days at the end of term we will be offering an after school facility from 11.30-3.30
Staff – The staff child ratio is 1:8. All staff have relevant training and/or experience in childcare/first aid/food hygiene etc.
Fees – Hourly rate £3 per child. 2-3pm concessionary rate for children who are entitled to school transport £2.
Payment – Payment is required in advance either weekly or monthly for all childcare. The manager will send invoices out at the end of the previous month requesting payment for those who wish to pay monthly. Late payments will be followed up with a further invoice and if further action is required then the account will be referred to the OIPS Bursar.
Cancellations – If you want to withdraw your child from the club, a weeks' notice is required in writing. To book a child off from After school club then a weeks' notice must also be given to a member of staff so that you are not charged for their space.
Snack time – A light snack will be provided for the children, sandwiches, crackers, pancakes, toast, fruit and water/milk.
After School Club Staff
Lily Langford - Manager
Glenn McBride – Assistant
Caitlin Brogan – Assistant
Amy Loughlin - Assistant
Elaine Smyth - Assistant
Omagh Integrated Primary School and Nursery, 72 Crevenagh Road, Omagh BT79 OEW | Phone: 028 8224 2008