Playgroup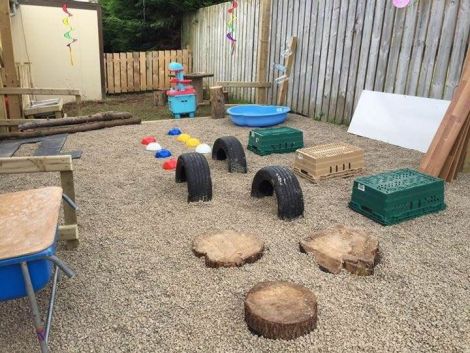 OIPS FRIENDS PLAYGROUP is a Registered Childcare Provider
As a sessional childcare provider we are registered with our local Social Services Trust Early Years Team.
Aims and Objectives
OIPS Friends will aim to:
Provide a happy, safe, caring and fun place where children feel comfortable and confident to take the first steps towards independence.
Provide a nurturing environment where children are supported in learning to play and share with each other and take part in group activities, developing their social skills.
We will work closely with Omagh Integrated Primary School and Nursery Unit to provide a Pre-School curriculum where children will be:
Provided with opportunities, through play and other experiences, to develop learning associated with:
-The Arts
-Language Development
-Early Mathematical Experiences
-Personal, Social and Emotional Development
-Physical Development and Movement
-The World Around Us
As adults we need to present a good role model for the children in our care as children can learn through imitating adult behaviour. Children can benefit from positive adult interaction and attention. They also benefit from stimulation, and age and stage appropriate activities which help prevent boredom. We believe this approach encourages positive child development and promotes positive behaviour.
General Information at-a-glance
Opening times – OIPS Friends Playgroup is open from 9.00am-12.00pm each weekday. At present OIPS Friends takes the same holidays as Omagh Integrated Primary School. On OIPS school half days at the end of term we will be open on shorter days from 9.00am-11.00am.
OIPS Friends Playgroup forms part of the wrap around care for Omagh Integrated Primary school along with Breakfast Club and After School Club.
Breakfast Club is available from 8.15am-8.45am and is run by qualified childcare staff. Breakfast is available at a charge of £1 per day or £4 for the whole week. Children who attend Playgroup will then be brought along after Breakfast Club by a member of staff and handed over to Playgroup staff.
Staff – The staff child ratio is 2-3 years - 1:4 and 3-12 years - 1:8. All staff have relevant training and/or experience in childcare/first aid/food hygiene etc.
Staff - Emma-Jayne Fowler (Manager), Rachael O' Donnell (Assistant Manager), Niamh Cunniffe (Assistant)
Fees – There is a Registration fee of £10 to be received once your child has been offered a space. A weekly fee of £25 is then required to be paid weekly in advance to the Manager. Breakfast Club payments are to be made directly to Breakfast club.
Payment – Payment is required in advance either weekly or monthly for all childcare. Late payments will be followed up with an invoice and if further action is required then the account will be referred to the OIPS Treasurer.
Payments can be made by cash or cheques payable to OIPS Friends Club and placed in a clearly labelled envelope with child's name and date. Payments can also be received through Childcare vouchers which can be set up via your employer.
Cancellations – If you want to withdraw your child from the Playgroup, a weeks' notice is required in writing. If your child is sick or unable to attend at short notice your child's space must still be paid for.
Snack time – A light snack will be provided for the children mid morning, sandwiches, crackers, pancakes, toast, fruit and water/milk.
OIPS FRIENDS MANAGEMENT COMMITTEE
Chairperson – Mr Anthony Bradley (OIPS Principal)
Secretary – Ms Heather Cunnah
Treasurer – Mrs Lorraine Ballantine
Manager – Mrs Emma-Jayne Fowler
Parent Representatives - Jennifer McElroy
- Andrea McCrory
- Karen McLaughlin
OIPS Representatives - Siobhan Taggart
- Callum Hannigan
Omagh Integrated P.S. & Nursery,
72 Crevenagh Road,
Omagh BT79 OEW
info@integratedprimary.omagh.ni.sch.uk
T: 028 8224 2008