Year 1
Welcome to Year 1 at Omagh Integrated Primary School. We have three Year 1 teachers. Mrs Howe and Mrs Wilson who job share and Mrs Duddy. We are also very lucky to have two Year 1 classroom assistants, Miss Coyle, Mrs Colhoun and Miss Adair.
We believe the early years in school are vital to building a strong foundation for a child's school career. It is our aim that children learn in a fun and practical play based environment.
You have brains in your head. You have feet in your shoes. You can steer yourself any direction you choose.
Dr Seuss.
YR1JD Mannequin Challenge
Yr1SH-SW Video Mannequin Challenge
Latest Photographs
Class Photograph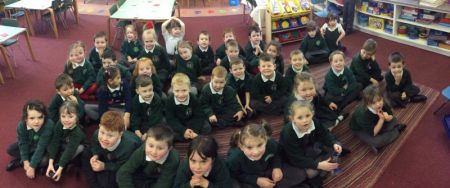 &nsbp;
Omagh Integrated P.S. & Nursery,
72 Crevenagh Road,
Omagh BT79 OEW
info@integratedprimary.omagh.ni.sch.uk
T: 028 8224 2008