Year 5
Hello and welcome to Year 5 at Omagh Integrated Primary School.
Thank you for visiting our webpage. We hope it gives you an insight into the teaching and learning within Year 5. Mrs. Howe, Mrs. Clements and Mrs McGarvey work closely together and aim to deliver a curriculum that emphasises both challenge and enjoyment. Within Year 5, children are provided with the opportunity to research, explore and solve problems through a curriculum which promotes Literacy, Numeracy, UICT, Thinking Skills and Creativity at its core.
We hope to keep you up to date with our teaching and learning activities as regularly as possible.
Our Year Five Routine
TUESDAY
Brass tuition (during school with Mrs. Edwards)
WEDNESDAY
Cello / Violin / Viola tuition (during school)
P.E. (Mrs. Howe / Mrs. Clements)
THURSDAY:
Senior Choir (1:45 p.m. with Mrs. Duddy)
FRIDAY
P.E.
Latest Photographs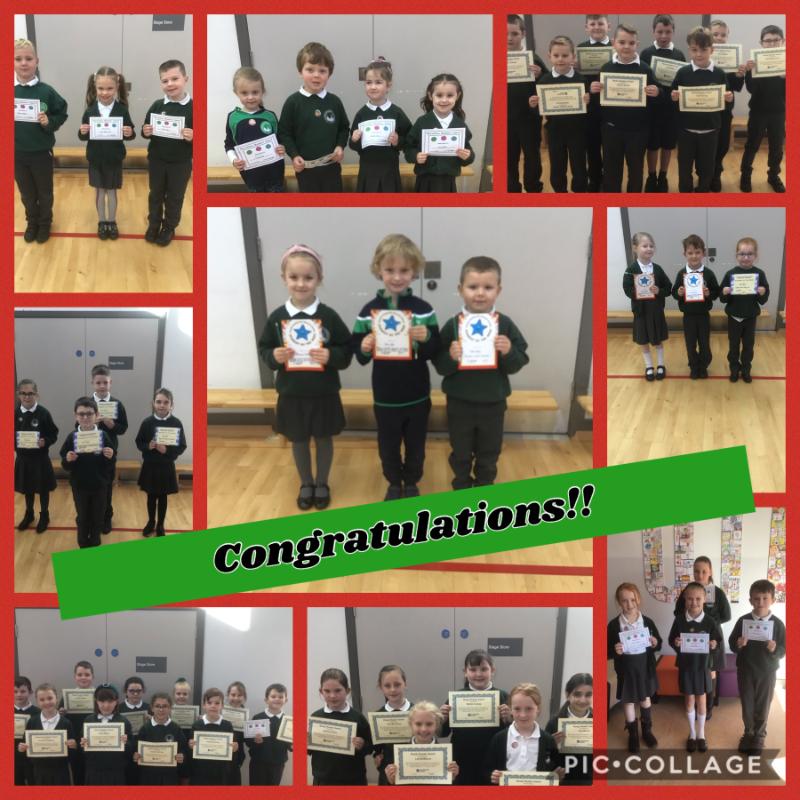 Omagh Integrated Primary School and Nursery, 72 Crevenagh Road, Omagh BT79 OEW | Phone: 028 8224 2008